---
Jah Tubbys Pro-Audio Equipment
We manufacture a full range of Professional High Power
audio equipment suitable for the most demanding Sound Systems.
We supply various types of speaker boxes from small
tweeter boxes to massive 24" scoop Bins.
Please contact us to discuss your requirements.
Box Construction
Below is a picture showing the double thick front
panel we use in the construction of our boxes.
This makes the front of the Box very strong. This is
especially important with the Weight of today's
High power speakers.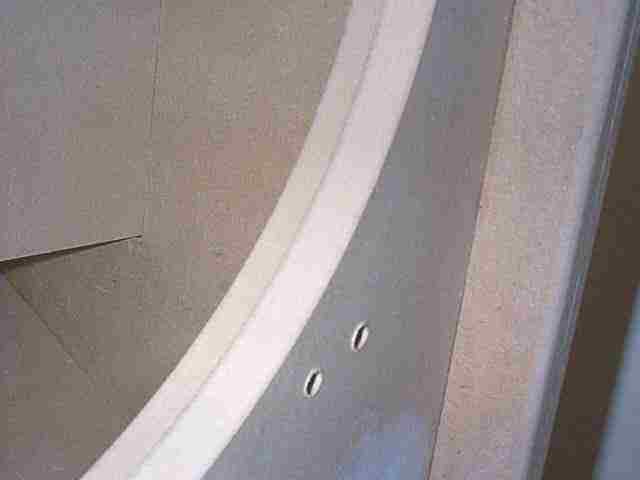 This picture lets you see some of the Bracing that goes
into the box. Across the mouth of the Horn ( vent ) there
is a 1 inch thick Panel, also as you can see at the back of
the box there is substantal bracing between the back of
the box and the internal panels.

Here the picture show's the Finished box awating
sanding and painting
This is the Finished product. This box is shown with
the Speaker and a Circular grill fitted, Full face grills and
Half grills are also available.
Speakers
Precision Devices - PD1850 18" 600Watt Drivers
Precision Devices - PD186 18" 600Watt Drivers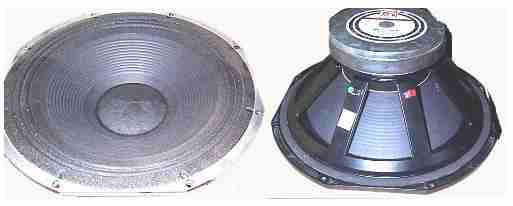 Mckenzie - 18" 500Watt Drivers
We offer the option of supplying various different makes
and models of speakers from most of the Major manufacturers.
MidRange Boxes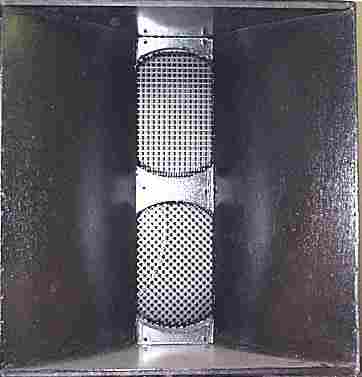 Flared Midrange Cabinet for 2 x 12" Driver's
We supply various types of Midrange boxes
including multiple driver cabinets and flared
design's.

Precision Devices - PD912 12" 300Watt Drivers

Please contact us to discuss which Boxes & drivers
would be best suited to your application

E-mail