JAH TUBBYS WORLD SYSTEM....

---

Jah Tubbys World System In Session - Pictures
For Sound System Equipment
( Amps, Pre-amps, speaker's, Sound effects,Etc )
--- Click Here ---
Black Swan NightClub, Bristol - 26th April 2003
- Jah Tubbys World System -
Meets
King Earthquake from Birmingham
Prof. Natty checking out the mike section and
Welcoming the people to this Jah Tubbys
World System Session Back Again ina Bristol..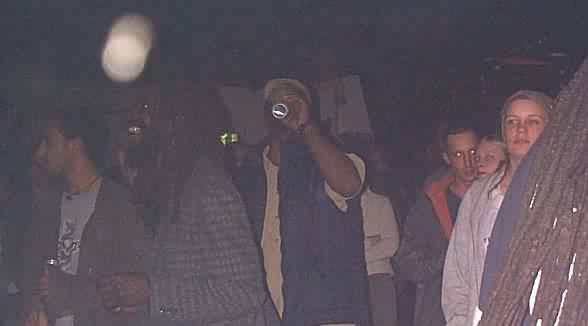 Crowd-a-People arriving for the Session....
Bredrens Taking in the Rootical Vibes.....
Around by the Jah Tubbys Tower Prof. Natty
& Mark Iration are Niceing up the Session
With pure Roots Vibes..........
Roots Vibes ina Bristol, Jah Tubbys ina Session...
People make some Room......because the Steppers
Crew are coming through....It's Vibes all Night.......
Original Long Time Bredren, Mark Iration
Vibing up the Session.........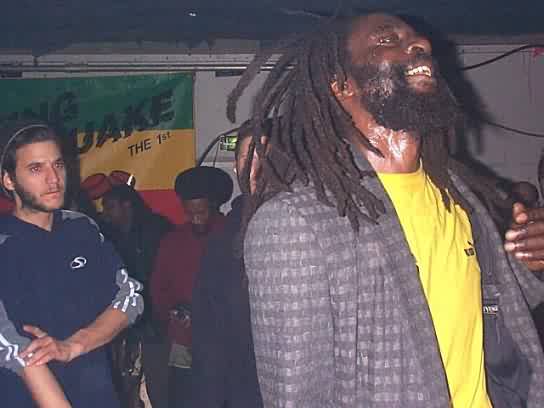 Session is getting Hot.....Down ina Bristol
rain-a-fall, but inside the Club it's Red-Hot..
Jah Tubbys World System Playing.....
Step-it-Up Time.....Everybody getting Furious..
Over in the Corner, It's
Entertainment all night

Over in the other Corner
1 of our set of Boxes..
The Last 2 Tunes are Playing.... it's been Pure
Niceness All Night......
Last Tune from Jah Tubbys World System..
& Prof. Natty is Sending out
Love, Guidance & Respect to
EACH & EVERYBODY
who came to this session and helped contribute
to making it a night of enjoyment and good vibes.
Respect & thanks to... Skelly Roots & crew,
Mark Iration & crew, King EarthQuake & crew,
Bristol crew, London crew, Birmingham crew,
Oxford crew, Manchester crew
& To Each & Everybody...
Jah Tubbys World System Playing
for the People......

If you missed this session make sure you
don't miss the next One !!!

Ok..... It's Time To Go - Trodding back along the
M4 to London.........Until The Next time......

E-mail