JAH TUBBYS SOUND SYSTEM.....

---

Jah Tubbys Sound In Session -Pictures
For Sound System Equipment
( Amps, Pre-amps, speaker's, Sound effects,Etc )
--- Click Here ---
Chinnery's NightClub, Southend 23rd August 2002
- Jah Tubbys World System -
Prof. Natty Introducing Jah Tubbys World System
and welcoming the people to chinnerys...

Session Just getting Started Here ina
Southend-on-Sea....


Roots Vibes in Full Swing,
Jah Tubbys is Playing....
Our Bredren Milton all the way
from Australia.....

It's a Holiday weekend and
everybody is feeling Irie....
Session is Rocking here @ Chinnerys...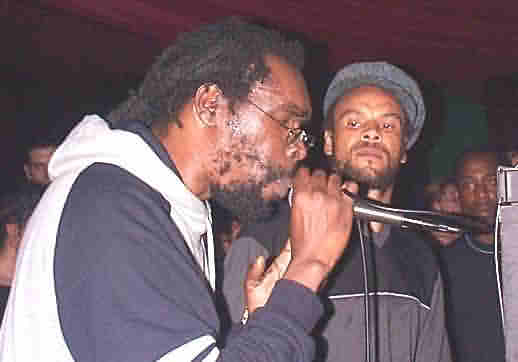 Jts Crew in full swing, Prof. Natty
& Stamina Vibing up the Session.......

It's pure Enjoyment ina the Dance....
Get your raffle tickets ready.... it's raffle time....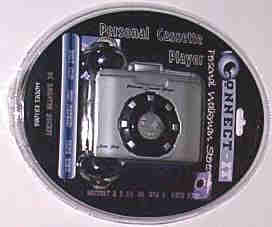 ** The World System raffle 1st prize **
No, it's Not a New Car, it's a Walkman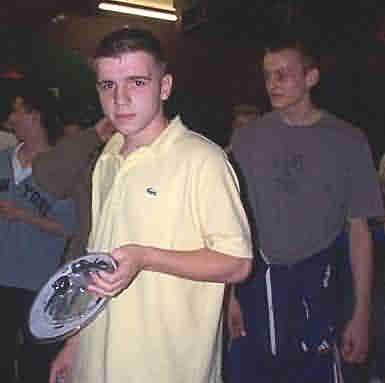 The Winner of our Raffle.....
( ok, we know that a walkman for a prize
is not as good as a new Mercedes, but we
are trying, and it is FREE, and YOU could win it...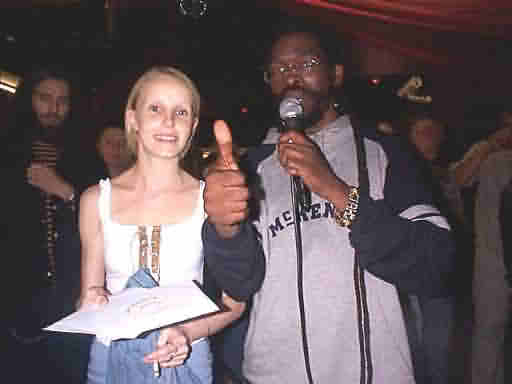 Yes, Another Winner of our Raffle.....
( Prof. Natty say's " NEXT TIME IT COULD BE YOU "
Roots Music Playing and Everybodys
feeling good here @ Chinnery's.....
Last Ridim Playing, Session nearly finished...
Session is Over, Music has stopped Playing,
Crowd-a-People leaving, Prof. Natty is
giving thanks to Everybody for coming to
this session..
( be quick Natty, the club people want to go home )
All good things must come to an End...
This month's Session is over... Come early to
next month's Chinnerys session...

A special thanks to everybody who came to this session
and helped contribute to making it a night of enjoyment
and good vibes.
** Please Note **
Chinnery's has a Over 18's admission Policy, so
to our Younger follower's, please bring some form
of ID with you otherwise the club will NOT let
you in.... Apoligies to the People that couldn't get
in but this is the club's policy and has nothing to
do with us.....
Don't Forget the next Jah Tubbys session here
@ chinnery's is Friday 20th Sept 2002 ......
So if you missed this session make sure you
don't miss the next One !!!
Chinnery's Club Marine Parade, Southend Seafront
9pm - 2am

Ok..... It's Time To Go - Trodding back along the
A127 to London.........Until The Next time......

E-mail